4-Straw Round Lei at Enchanted Lake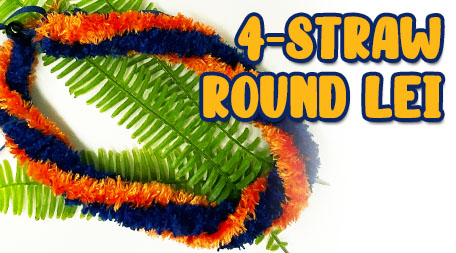 PIN IT
Learn to make a 4 straw lei.

Thursday, May 26, 2022 • 1:00pm-3:00pm • $45

CLICK HERE to visit Eventbrite.com to sign up.
About this event
Lei making is a great skill to have and we are stepping up our game with this 4 straw lei.
Learn this technique with a few simple tools and great results. Dolly will share with you how to make a 2 color super fluffy lei with straws, ribbon, and yarn. She will demonstrate how to start the lei and complete it.
All supplies will be included:
4 Straws
3/8" Grosgrain ribbon
2 Colors Yarn (Your choice of colors)
Beginners are welcome.
Ages 16 and up.