Cherry Blossom Resin Dinner Plate at Hilo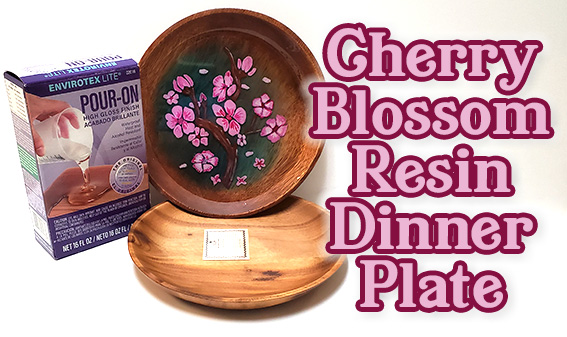 PIN IT
Make your own decorative Sakura plate and learn to work with resin
Saturday, December 17, 2022 • 12:00pm-2:00pm • $80
CLICK HERE to visit Eventbrite.com to sign up.
Upcoming Events:
Tuesday, December 27, 2022 • 10:00am-12:00pm • $80
About this event
********NOT RECOMMENDED FOR PREGNANT WOMEN*********
Your workshop includes 2 Monkey Pod plates-
Plate #1 will be pre-filled with resin ready to paint/stencil your sakura. Joy will lead you in painting a your cherry blossoms. Once the painting is dry, you will learn how to mix, paint and pour resin over the top creating depth.
Plate #2 You will have the opportunity to work with more resin and pour your own base coat. We will demonstrate the entire process of resin pouring including preparation, tools needed and safety. You will then be guided through the basic techniques to start your pour. Your finished work will require a 24- hour drying period and can be collected after this time.
Supplies Include:
16oz Resin
1 Monkey Pod Plate
1 Monkey Pod Plate with Resin ready to paint
Gloves
Mixing cups
Mixing sticks
The store will provide tools, paints, brushes stencil, paper towels and various other supplies.
Please wear old clothes and if you have long hair wear it UP.
Ages 18 and up welcome.