Crochet Rosette Lei at Hilo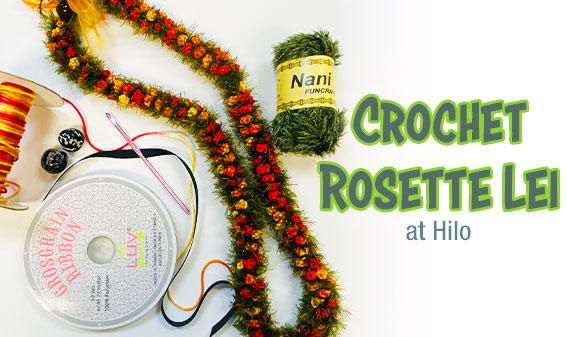 PIN IT
Crochet lei making

Click here to visit www.eventbrite.com to sign up.

Thursday, May 6, 2021
5:00pm-7:00pm • $50
Upcoming Workshop:
Saturday, May 8, 2021 • 10:00am-12:00pm • $50

About this Event
This class is for our crochet lovers. We ask that you already know the basic techniques of crocheting prior to class. Joy will teach you how to make cute rosettes in your eyelash yarn lei with cording. This completed piece will be a showstopper when worn for that special occasion.
We ask that you come 10 minutes prior to class so you can choose your lei colors.
Social Distancing will be observed, and face masks must be worn at all times.
Ages 10 and up welcome.
*Basic crochet knowledge and understanding is a requirement for this workshop