Easy Rattail Lei Workshops in March! (3/9)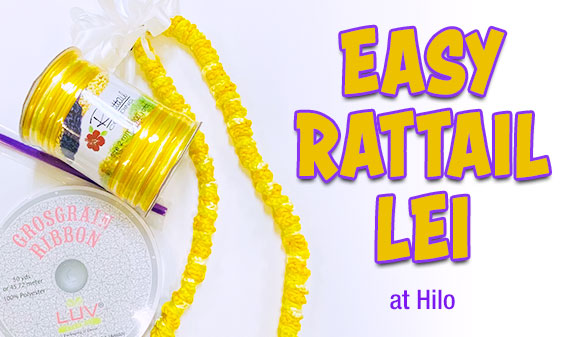 PIN IT
Create a beautiful lei with cording.

Click here to visit www.eventbrite.com to sign up.
MARCH WORKSHOPS:
Tuesday, March 9, 2021 • 5:00pm-7:00pm • $25
Thursday, March 11, 2021 • 5:00pm-7:00pm • $25
Saturday, March 13, 2021 • 10:00am-12:00pm • $25

Now is the time to learn this easy lei with rattail cording. Rattail cord is a shiny stringing material made from satin embroidery. This is the perfect cording for this lei. All supplies will be included in the workshop. We ask that you come 10 minutes prior to class to choose your cording color.
Social Distancing will be observed and face mask must be always worn.

Ages 12 and up welcome.