Halloween Explosion Box - Enchanted Lake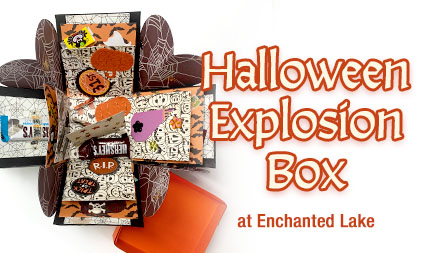 PIN IT
Halloween Explosion Box
Sunday, October 10, 2021 • 10:00am-12:00pm • $60
Click here to visit Eventbrite.com to sign up.

About this event
What a fun way to create a gift or party favor for a holiday. Dolly will show you how to make this fun exploding box with Halloween papers. This will be a gift-giving surprise for your recipient.
Supplies include
Explosion Board
2 sheets of Halloween paper
2 sheets of solid color cardstock
1 Roll of double-stick tape
Mask must be worn at all times.