Onigiri Chirimen Charms at Enchanted Lake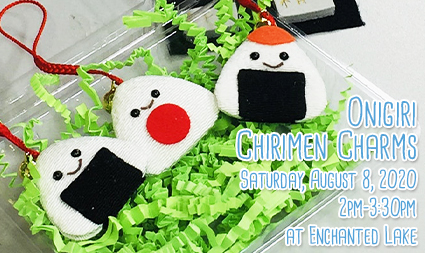 PIN IT
Click here to visit www.eventbrite.com and sign up today!

Saturday, August 8, 2020 • 2:00pm - 3:30pm
$20 (plus taxes and Eventbrite fees)


Join us and learn how simple it is to make these Chirimen charms. This class is a great value and includes a 4 piece set of onigiri charms, one 4oz tacky glue, mini bento box and green paper shreds for presentation.
Students must be 12 years of age
Please note you must wear a mask at all times while in the store.
Limit 4 students, in observance of social distancing.