Resin Saturdays: Hair Pick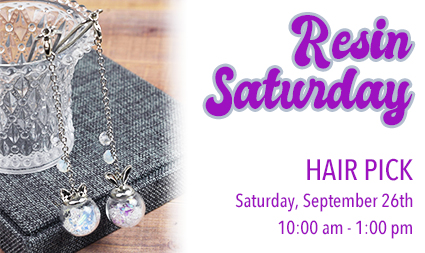 PIN IT
Learn how to make kawaii resin charms! This week we are featuring a Hair Pick.
Saturday, September 26th • 10am-1pm • $8
Visit your nearest store location and see a friendly Sales Associate to sign up!
In observance of social distancing, seating is limited, and a face mask must be worn at all times while in the store.