Spin-It Resin Jars at Pearl City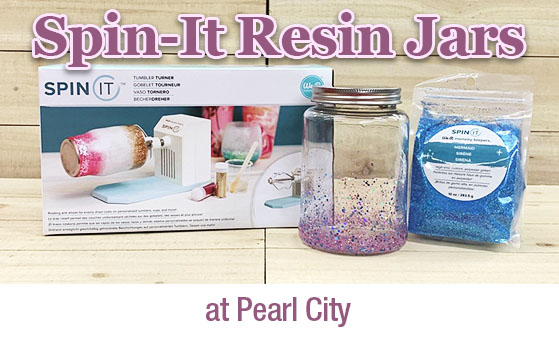 PIN IT
Learn the tips and tricks to spinning resin.

Thursday, May 26, 2022 • 10:30am-12:30pm • $95
CLICK HERE to visit Eventbrite.com to sign up.

About this event
*This class is NOT recommended for pregnant women or children under the age of 18*
Want to learn to spin resin? This class is for anyone looking to try something new or wanting to learn different tips and tricks using resin. Supplies are included. Come and join us for a fun-filled class.
Students will be taking home:
4 oz Resin
Bag of glitter
Glass Jar (will need to be picked up the next day)
We-R-Memory Spin it Machine (will need to be picked up the next day)
Projects will need to be picked up the following day in order for the resin to cure.
Limit of only 4 students per class. Please wear old clothes and close-toed shoes, Face Mask will be required: Social Distancing will be observed. If you have long hair please wear it up.