UV Resin Fan Charm at Hilo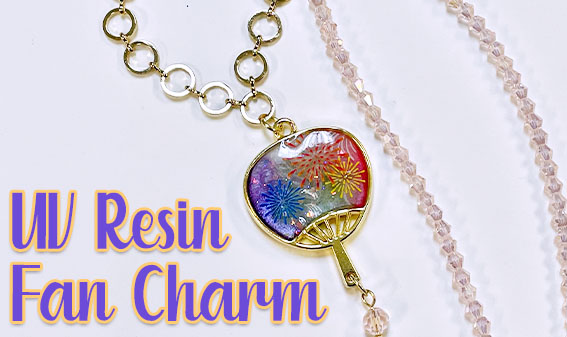 PIN IT
Learn to create with UV Resin

Friday, January 7, 2022 • 4:00pm-5:30pm • $30
CLICK HERE to visit Eventbrite.com to sign up.
Upcoming Events:
Friday, January 14, 2022 • 4:00pm-5:30pm • $30

About this event
Jeena will show you how UV resin can be used with a bezel and embellishments to create a charm. You will learn how resin cures when using an UV light and how layers can easily be added when using this combination.
Jeena will discuss the tools and materials for crafting with UV resin while sharing helpful tips and how to trouble shoot some common issues you may encounter when working with UV Resin. No prior experience is necessary.
Supplies include:
Bezel Charm
Transparent film with printed
Glitter
1 Crystal bicone strand
Mask must be worn at all times
Ages 12 and up welcome