Virtual Ocean Resin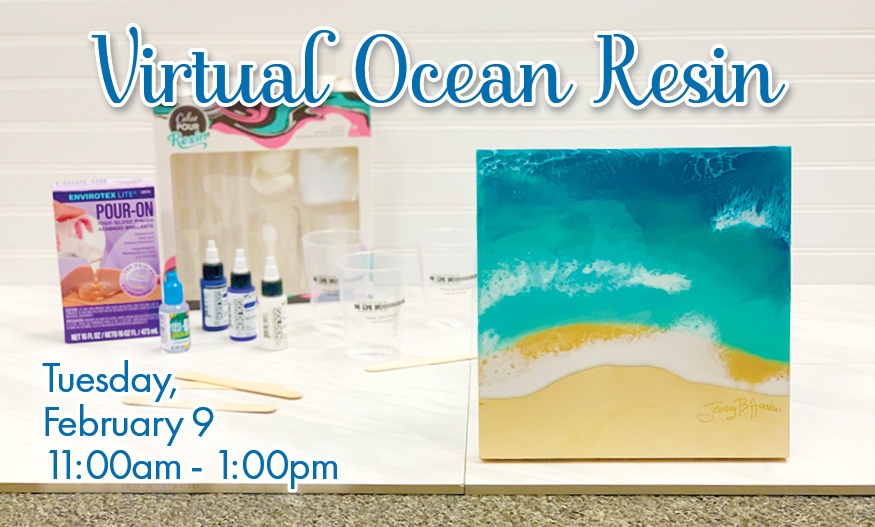 PIN IT
Learn to create with Resin.
Tuesday, February 9, 2021
11:00am-1:00pm • $120
Click here to visit www.eventbrite.com to sign up.
About this Event
Are you ready to learn the trending art of Resin and pouring? Whether you have worked with resin before, or you are a complete beginner you will LOVE working with resin and the beautiful results. Our focus will be on the beauty of the ocean and waves. Jenny will demonstrate the entire process including preparation, tools needed, and safety. You will then be guided through the basic techniques to start pouring.
Supplies Include:
10x10 wood panel, 16oz Resin, 3 Golden Acrylic High Flow paints, 3 measuring cups, and a Resin pour tool kit.

Once you have signed up, we will contact you to see which location you would like to pick up your kit. Kits will be available for pick up 48 hours after signing up. You will also be sent a Zoom Link prior to the workshop.

Things you need to know-
Prior to class, you will need to prepare a level work surface in a well-ventilated area.
*Not recommended for pregnant women.